Youth Energy Leadership Camp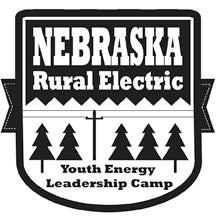 NREA Youth Energy Leadership Camp will be held July 18-22, 2022. The camp is completely free to participants. And the best part is you could win a free trip to Washington, D.C.!
Energy camp is held at the Nebraska state 4-H facility near Halsey, Nebraska. Students will learn about the electric industry through interesting workshops, demonstrations and presentations by regional experts addressing the many issues facing the rural electric industry. Other fun activities include canoeing, sports, a banquet and a dance.  During the week, tours are given at Gerald Gentleman Power Station and the Kingsley Hydro-Electric Power Plant, for a first-hand look at the process of generating electricity.
Applicants are required to live in the household of a member or employee of Wyrulec Company, and by the date of the camp, must have completed 9th, 10th or 11th grade. Campers may be eligible to attend the National Rural Electric Cooperative Association's Youth Tour to Washington, D.C. the year after they attend the Youth Energy Leadership Camp. 
Youth Energy Leadership Camp Application Form